Such a nice date enjoyed our colleagues during the trip with managers to Ostrava in Czech republic.If you want to enjoy something simmlilar, don´t hesitate to travel with us!
---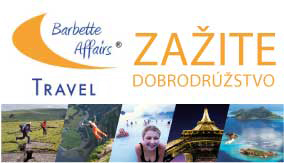 Reiseagentur
We offer you unforgettable package holidays in a small country with infinite possibilities of experience. Join us to discover Slovakia in the heart of Europe. Discover picturesque villages, cultural and historical monuments, typical traditions and delicious cuisine. Immerse yourself in natural hot springs even in winter. Check out our ski resorts and visit our deep caves and stunning mountains on historic trains. And make sure you do not forget to visit the truly unique Slovak Rocky Sea.
We are not an ordinary travel agency that organises mass tours. Some of the trips are offered with fixed dates, others can be tailored according to your time preferences. First of all, we are here for you when you decide to experience something atypical, in atypical destinations, and are too busy to plan and organise the tour yourself. Or perhaps, you do not know what to expect from such destinations. We will arrange a hotel at your wish and requirements, and when you are available. We can also manage a Slovak guide with extensive knowledge of the destination to be your companion. Our destinations may seem cost-intensive, yet we are able to offer competitive price quotation corresponding with the tour standard of your choice. Our knowledge of the sites and local partners in the destinations of our specialisation ensure full comfort and, first of all, safety, since we believe that safety always comes first on family holidays. The owner and director of our company has experienced the majority of the above destinations with his own family.
For more information, click here or go to our website: www.barbettetravel.eu

We are a member of Slovak Association of Travel Agents   

Poistenie Vám ponúkame v spolupráci s poisťovňou Union, v ktorej je zároveň CK Barbette Affairs poistená voči úpadku

Garančný list vystavený pre našu cestovnú kanceláriu si môžete pozrieť tu.